Украинские власти разрабатывают секретный план по реинтеграции территорий Донбасса, которые не контролируются Киевом. Об этом сообщил замминистра Украины по временно оккупированным территориям и внутренне перемещенным лицам Георгий Тука.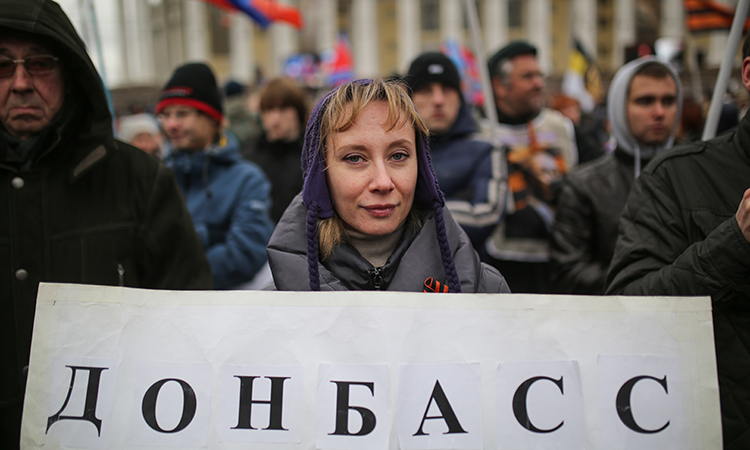 Речь идет о самопровозглашенных Донецкой и Луганской народных республиках, отказавшихся принять результаты госпереворота на Украине в феврале 2014 года. Киев уже два с половиной года ведет против них военную операцию. И даже несмотря на заключенные в Минске соглашения, между сторонами конфликта до сих пор продолжаются перестрелки.
No-deal Brexit will cost millions of families £500 a year
При этом украинский премьер Владимир Гройсман ранее заявлял о необходимости разработки среднесрочной стратегии реинтеграции Донбасса, которая положит конец "чрезмерной изоляции временно оккупированных территорий". А Тука анонсировал подготовку такого документа.
Сейчас, по его словам, стратегия готова и может быть представлена на заседании правительства в среду, 31 августа. При этом, выступая в эфире программы "Свобода слова" на телеканале ICTV, он уточнил, что пока документ будет закрытым.
По мнению народного депутата Украины от Народного фронта Виктории Сюмар, дальнейшую судьбу неподконтрольной Киеву части Донбасса необходимо решать на референдуме, поскольку в ближайшее время вернуть эти территории будет проблематично. "Даже в пятилетней перспективе это будет сделать очень сложно", - заявила она в эфире телеканала "112 Украина".
Rudd faces inquiry over 'abuse' of migrants
Депутат отметила, что население Донбасса ненавидит Украину. Поэтому вопрос о реинтеграции необходимо вынести на референдум.
Между тем все больше россиян считают, что Россия должна сохранять нейтралитет в вопросе статуса ДНР и ЛНР, свидетельствуют результаты последнего опроса ВЦИОМ. Доля тех, кто полагает, что Россия должна признать независимость самопровозглашенных республик, снизилась за полтора года с 29% до 23%, а доля респондентов, голосующих за нейтралитет, выросла с 28% до 38%.
При этом на 2 процентных пункта, до 14%, снизилась доля тех, кто поддерживает идею принятия ДНР и ЛНР в состав России. И только 3% опрошенных согласны на то, чтобы помочь киевским властям восстановить контроль над территорией ДНР и ЛНР.
Brexit forces Andrew Lloyd Webber to quit the House of Lords
Напомним: согласно минским договоренностям, украинские власти обязались до конца 2015 г. провести конституционную реформу, ключевыми элементами которой должны были стать децентрализация и принятие закона об особом статусе отдельных районов Донецкой и Луганской областей. Однако эта часть соглашения до сих пор не выполнена.